[LAST PICTURE PERFORMANCES]
Festival Cádiz en Danza

SALA CENTRAL LECHERA_ 10 JUN'13_ 21:00h
Plaza de Arguelles s/n, Cádiz (spain)
more info here
TICKETS ON: http://www.entradas.com/entradas/teatros.do?idprov=11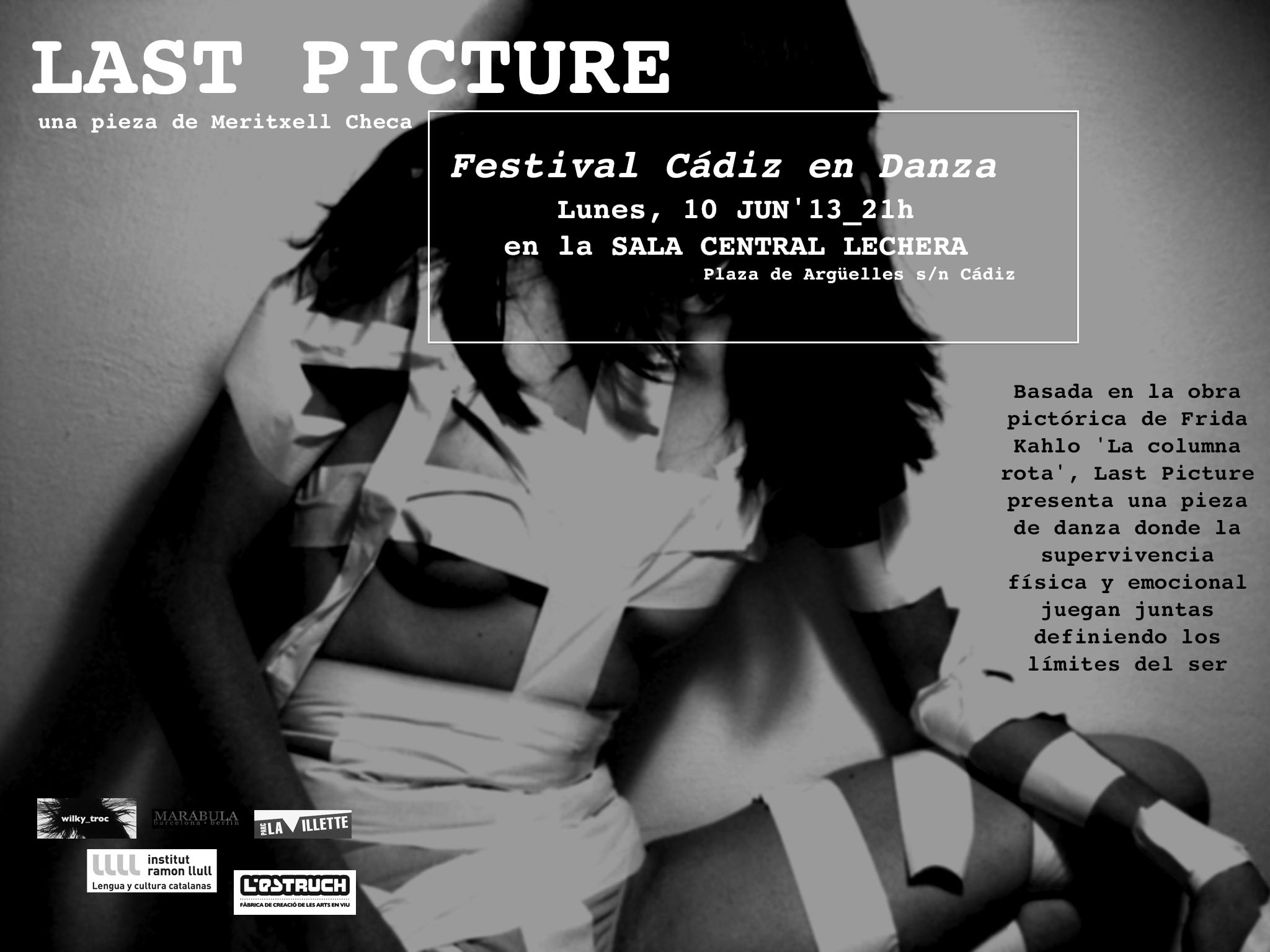 [TANTRA, NEW CREATION PROJECT]

Our next creation TANTRA, will be in artistic residency in Estruch in July'13.
TANTRA is a project of creation of a scenic show based on sexuality and the different expressions that this one takes socially.
TANTRA, proposes a route by the privacy of two characters. A privacy that will make us discover the way they have to relate to each other; and, by it, their problems, blockades, wishes, needs, etc.
The characters will follow a dramaturgic path that will bring them to a reflection of themselves, until they reach the tantric state: that one that builds secure and free individuals, which knows what they are and how to enjoy what they have.
The piece will be built in several theatrical scenes that will show, in a visual, poetic and abstract way, based on audio-visual and performative languages, different worlds related with sexuality: affection, love, sex, fetish, sadomasochism, jealousy, provocation, morality, homosexuality, fashion, etc.
The characters will be in relation with those concepts to confront them, affirm them, question them, etc., generating the dramaturgy of the piece.
The message of the piece will focus on giving value to the spiritual rising thanks to the sexuality. This rising does not want to deepen in any religious doctrine neither dogma; but, wants to simply transmit a concept of depth, of going further, of not remaining in the superficial; since it is in the deepest where we will be able to value all the rest and where will find the main psychophysics pleasure that will give us, at the same time, the main profit in our lives.
[TEAM DESCRIPTION]
Direction_ Meritxell Checa
Interpretation_ Hansel Nezza & Meritxell Checa
Music Composition_ Pierre Le Bourgeois
Texts_ Rubén Lardín
Photography & video_ Sharon Lomanno
Technical Director_ Begoña García
With the collaboration of_ Generalitat de Catalunya, l'Estruch