[PROTOCOLO]

Our next creation PROTOCOLO, is in artistic residency in Estruch.
A route through the desires, the block frustrations and the hidden yearns of the body, by the experimentation's path of two characters that try to find the way to relate to each other.
A reflection about what we really are and what the protocol wants us to be.
A hunting place for their bodies where they will fight between the instincts and the convention.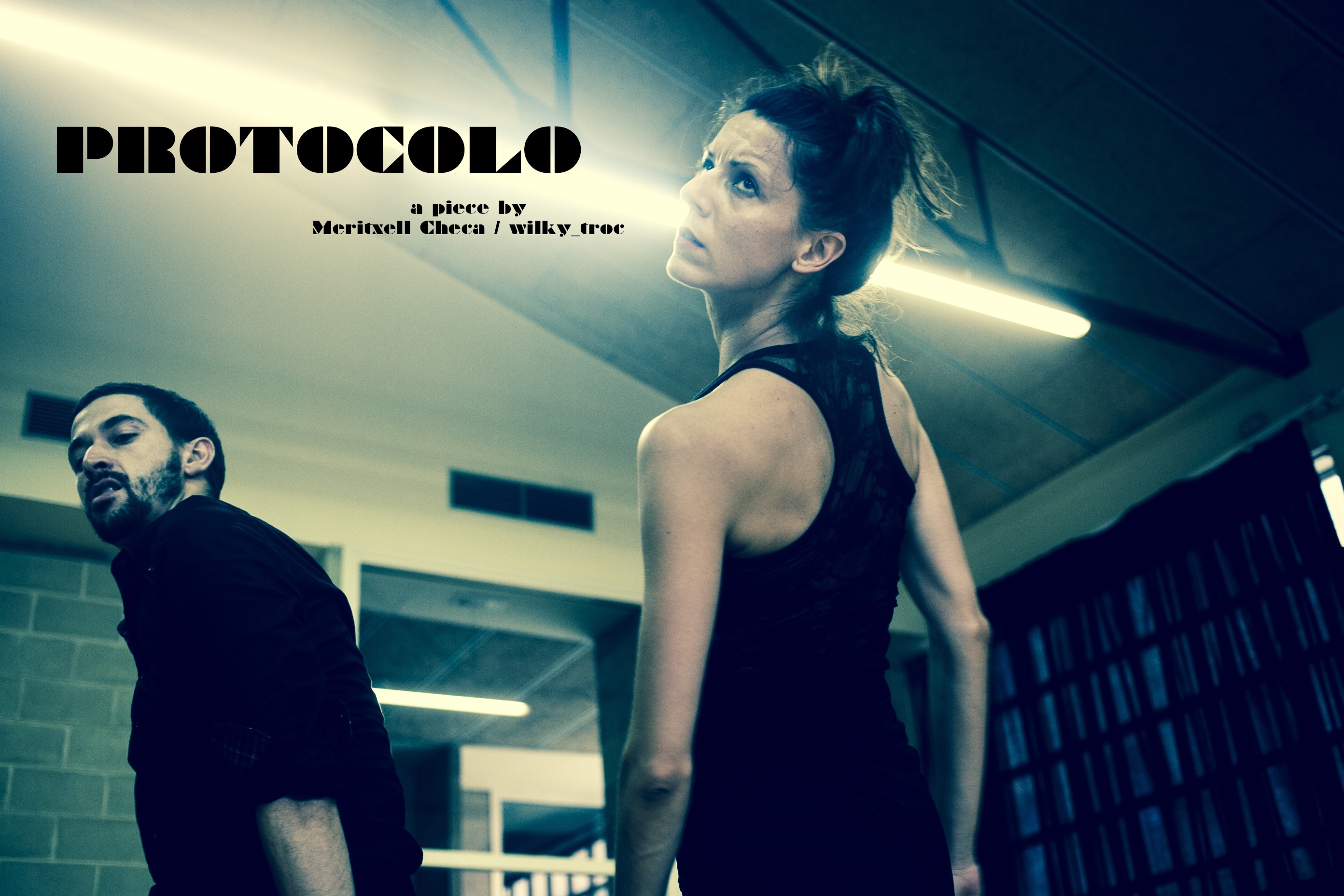 [TEAM DESCRIPTION]
Direction_ Meritxell Checa
Interpretation_ Hansel Nezza & Meritxell Checa
Music Composition_ Pierre Le Bourgeois
Texts_ Rubén Lardín
Camara & Photography_ Sharon Lomanno
Video_ Meritxell Checa
Technical Director_ Begoña García
With the collaboration of_ Generalitat de Catalunya & l'Estruch